"Face with Q-tips"
This is a style I've played with in doodles over the past couple years. It's a picture made by drawing a number of "Q-tips", none of which connect or intersect with another. Each one is a line with a bubble or balloon on each end.
(Click on the image to bring it up in its own window)

---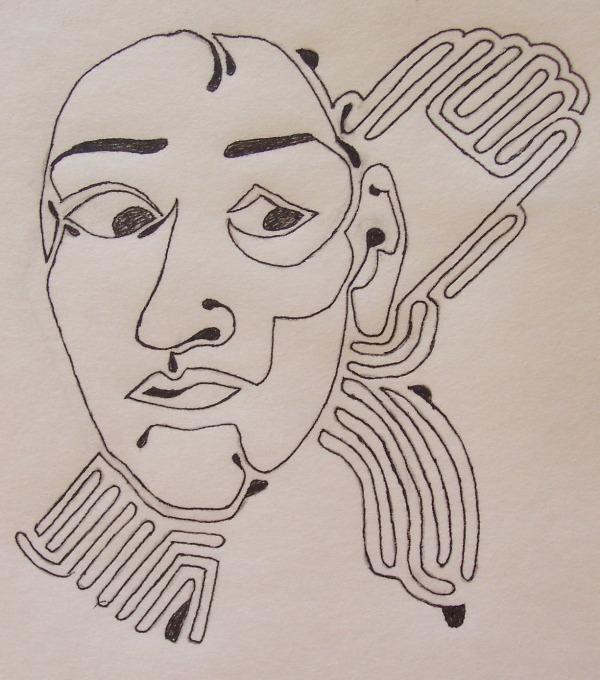 ---
(c) Russell BLake, 2007
---
Back to the Art Thumbnail Menu Page
Or use the "back" button on your browser to return to the previous page.