"Kutna Hora"
A small city in the Czech Republic, known for the architecture of St. Barbora's Cathedral. The "bone church" or ossuary is also popular with tourists.
(Click on the image to bring it up in its own window)

---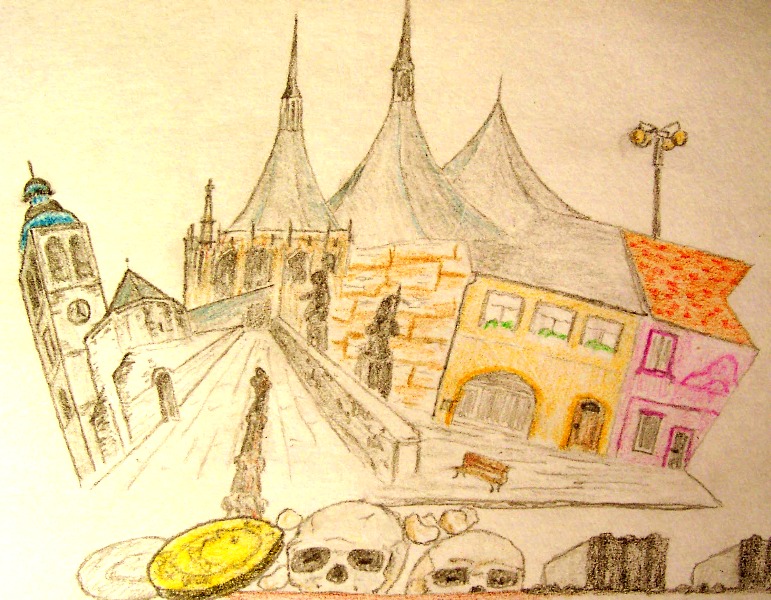 ---
(c) Russell Blake, 2007
---
Back to the Art Thumbnail Menu Page
Or use the "back" button on your browser to return to the previous page.