---
Here are two acrylic paintings I did in 2000.
The scene is of a road through the Appalachin Mountains,
and in this painting I tried to capture the look of
driving right through the clouds.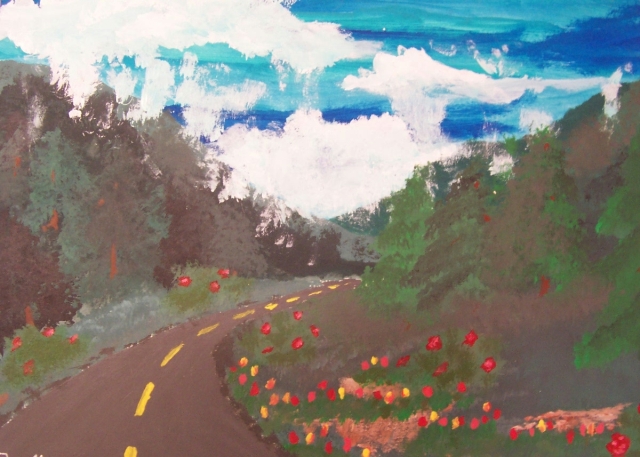 In the second one, I gave up the cloud effect
and concentrated on the rolling hills and bright sky.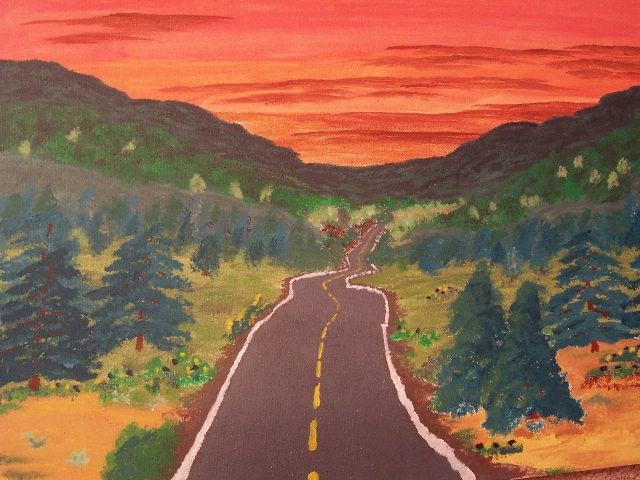 Back to the Art Page